Certified Angus Beef® Chuck & Brisket Beef Patties
Certifed Angus Beef® Chuck & Brisket Beef Patties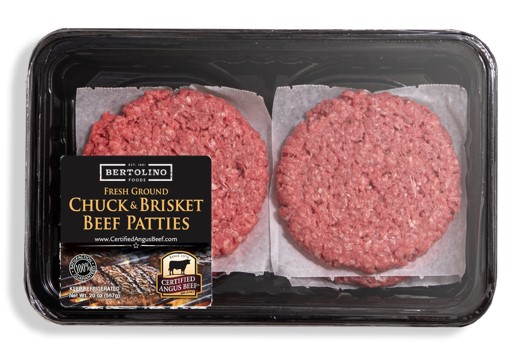 New Product! A burger like no other!
Taste the difference of quality meat in Bertolino Foods newest product, our Chuck & Brisket Beef Patties. A perfect blend of flavorful beef chuck and tender beef brisket, these patties are the perfect addition to your backyard barbecue.
"We developed these patties to compliment and elevate our portfolio of burgers," said Michael Bertolino, VP Sales & Purchasing. "These patties will become your favorite after only one taste."
Search for these at your local retailer. Or contact us to find where to find them.
We developed these patties to compliment and elevate our portfolio of burgers

Michael Bertolino, VP Sales & Purchasing